Pennsylvania Hurricane Irene (EM-3339-PA)
Incident Period: August 26, 2011 - September 14, 2011
Declaration Date: August 29, 2011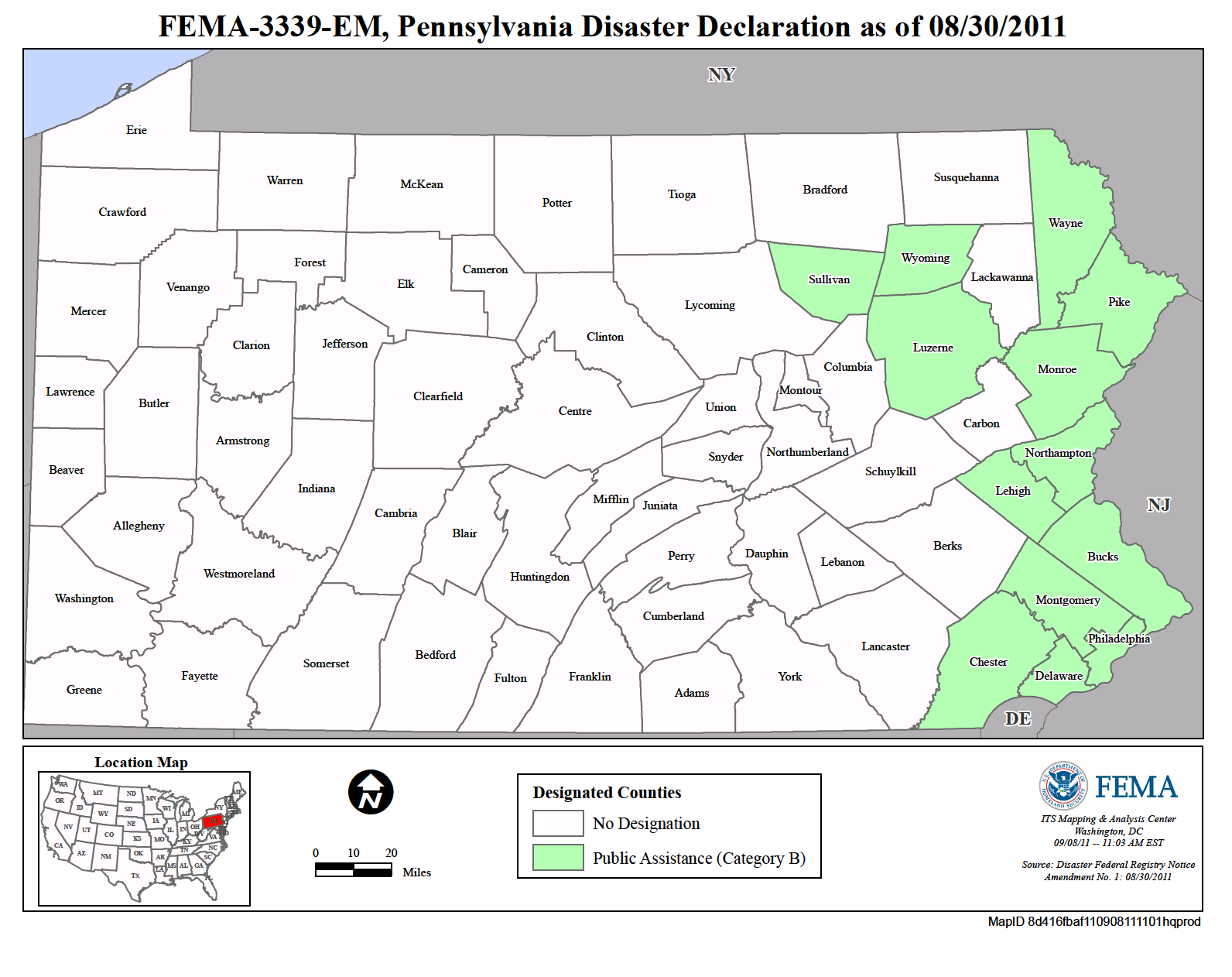 Financial Assistance
If and when financial assistance is approved for this disaster, it will be displayed here. Information is updated every hour.
Follow us on Twitter: @FEMARegion3
You can also receive free updates via text message on any cell phone. Simply send a text message to "40404" with "Follow @femaregion3". Regular text message and data rates apply.
News and Information
No articles have been tagged with this disaster.
Preliminary Damage Assessment Documents
Last updated Mar 20, 2020