If you have fully recovered from COVID-19, learn how you may be able to help patients fight the virus by donating your plasma.
Donations
Donate Money and In-Kind Goods
Cash donations to the non-profit of your choice is the best way to help.
You can find vetted non-profit organizations supporting COVID-19 response efforts at NVOAD.org.
Don't collect or make donations until you are sure it is needed, who will accept it and how it will get there.
Email FEMA-Donations-MGT@fema.dhs.gov with questions about how best to donate.
Donate Blood or Plasma
Another vital need during this time is blood and plasma donations. Unfortunately, many blood drives have been cancelled and donations at plasma collecting centers have significantly declined.
Donating blood and source plasma is a safe process. Both blood collecting centers and plasma collecting centers have the highest standards of safety and infection control.
To find where you can donate blood, visit aabb.org. To find where you can donate plasma, visit the FDA's Donate COVID-19 Plasma page.
Volunteering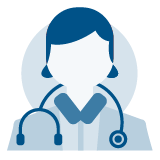 Medical Reserve Corps (MRC) Volunteers
Contact an MRC unit in your area to help your communities with call centers, drive through clinics and more.
Other Volunteers
Contact an MRC unit in your area to help your communities with call centers, drive through clinics and more.
Private Sector
Donate Supplies and Equipment
If you represent a business that would like to donate medical supplies, equipment or pharmaceuticals, please provide details on what you would like to give. This form is for donations only.
Sell Supplies and Equipment
If you are interested in doing business with FEMA with your company's non-medical goods and/or services, submit your inquiry to the Department of Homeland Security (DHS) Procurement Action Innovative Response Team (PAIR) team at DHSIndustryLiaison@hq.dhs.gov.
The federal government is purchasing medical supplies or equipment under through the Defense Logistics Agency (DLA). Visit the DLA website for more information.
Developing Medical Countermeasures
If you would like to meet with a federal agency regarding a vaccine, diagnostic, therapeutic or other medical device that you are developing for SARS-CoV-2 or COVID-19, please go to medicalcountermeasures.gov.
Other Forms of Help
If you or someone you know represent a hospital or healthcare provider in need of medical supplies, please contact your state, local, tribal or territory department of public health and/or emergency management agency.
If you represent a private sector business and wish to learn more about getting involved in a way that is not listed here, please e-mail nbeoc@max.gov or visit our National Business Emergency Operations Center page.