Graphic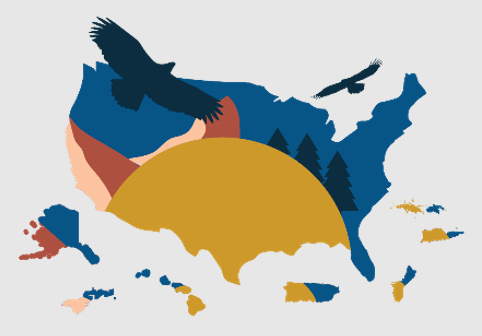 Welcome to FEMA's Tribal Affairs Hub
Tribal governments and their members are an essential part of our nation's emergency management team. Effective relationships with Tribal Nations are necessary to fulfill FEMA's mission of working together to improve our nation's disaster preparedness and response.
FEMA is committed to supporting Indian Country in its efforts to build more resilient and better prepared communities.
Graphic
Look up which FEMA region supports your Tribal Nation during disaster and emergency response.
Graphic
See upcoming and past tribal
consultations with Tribal Nations and other events.
Graphic
View information about how to apply for a federal declaration.
Graphic
Explore information on grants and mitigation planning to help prepare for and recover from disasters.
2022 - 2026 FEMA National Tribal Strategy
FEMA acknowledges the sovereignty of federally recognized tribes and is committed to enhancing our working relationship with tribal governments to improve emergency and disaster responsiveness throughout Indian Country.
Learn More
Read the 2023 Progress Report