Release Date:
September 17, 2020
WASHINGTON—FEMA has staff and resources in the field to respond to Sally and wildfires in the West, and we continue our close partnership with state, local and federal partners to execute a unified response.
Hurricane Sally made landfall on Tuesday as a Category 2 hurricane. FEMA has 367 responders deployed to support response and recovery efforts with additional staff supporting operations remotely. The following commodities are staged near the impacted area and are available to each affected state based on need and requests to FEMA for assistance.
Over 4 million liters of bottled water
3.2 million meals
289,000 blankets
117,000 tarps
52,500 blue roof sheeting
6,500 cots
23 generators
FEMA is also on the ground supporting wildfires in the West. President Trump approved Major Disaster Declarations for California and Oregon to provide federal assistance and coordinate disaster relief efforts. FEMA has 467 responders deployed to support impacted states as well as five Urban Search and Rescue teams and other  specialized teams from federal partners.
Miss. Governor, FEMA and MEMA Meet Ahead of Hurricane Sally Landfall
PEARL, Miss. (Sept, 15, 2020) -- Mississippi Governor Tate Reeves (head of table) meets with a Mississippi Emergency Management Agency official (right) and FEMA leadership in advance of then-Hurricane Sally landfall.
FEMA photo by Yvonne Smith
N.J. Firefighters Answer Call to Support California Wildfires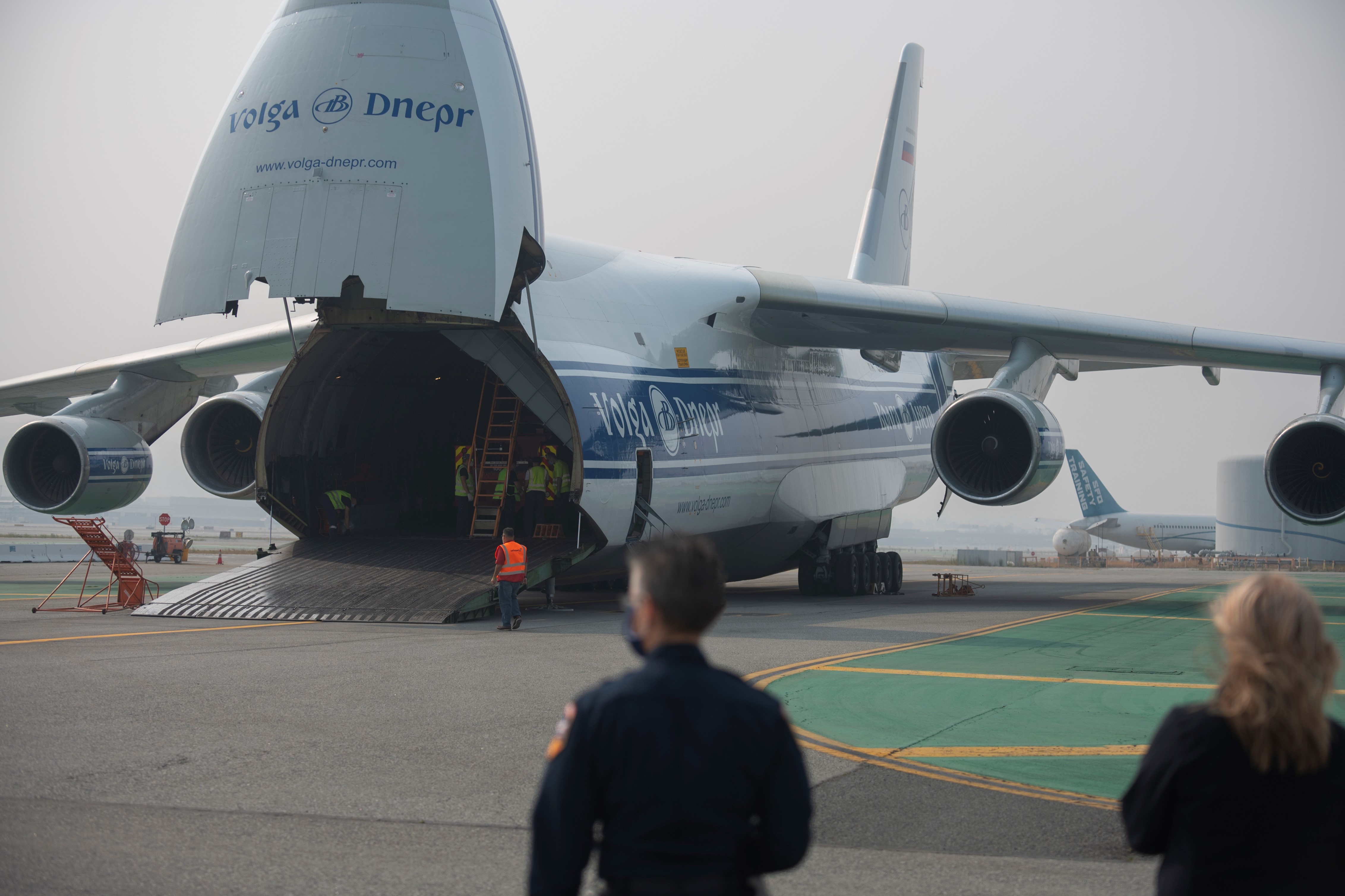 SAN FRANCISCO (Sept. 12, 2020) – New Jersey firefighters unload equipment from a cargo plane before helping battle wildfires in California. The California Governor's Office of Emergency Services requested support to combat the wildfires, and the state of New Jersey responded. FEMA facilitated acquisition of the Antonov cargo plane to transport 10 New Jersey Forest Fire Service firefighters, three fire engines and one support vehicle to California.
FEMA photo by Robert Barker
FEMA Prepares to Deliver Supplies
SALEM, Ore. (Sept. 13, 2020) -- The Operations Staging Management Team receives instructions on how to check in a truck loaded with FEMA commodities, such as cots, blankets and bottles of water. The deliveries are forward-staged for distribution to evacuees affected by multiple wildfires burning around Oregon.  
FEMA photo by David Yost