This page provides both upcoming and previously recorded Hazard Mitigation Grant Program (HMGP) webinars and announcements.
These webinars bring together FEMA subject-matter experts and practitioners to provide technical information, best practices, and tools and resources for submitting an HMGP application. The webinars are designed for leaders in states, local communities, tribes and territories, as well as private sector entities, private non-profit organizations, and individuals interested in learning more about HMGP and strategies for how to successfully apply.
Upcoming Webinars: There are currently no additional webinars scheduled. Check back periodically for updates.
Webinar Recordings
Introduction to Cost Estimation (May 5, 2022)
Graphic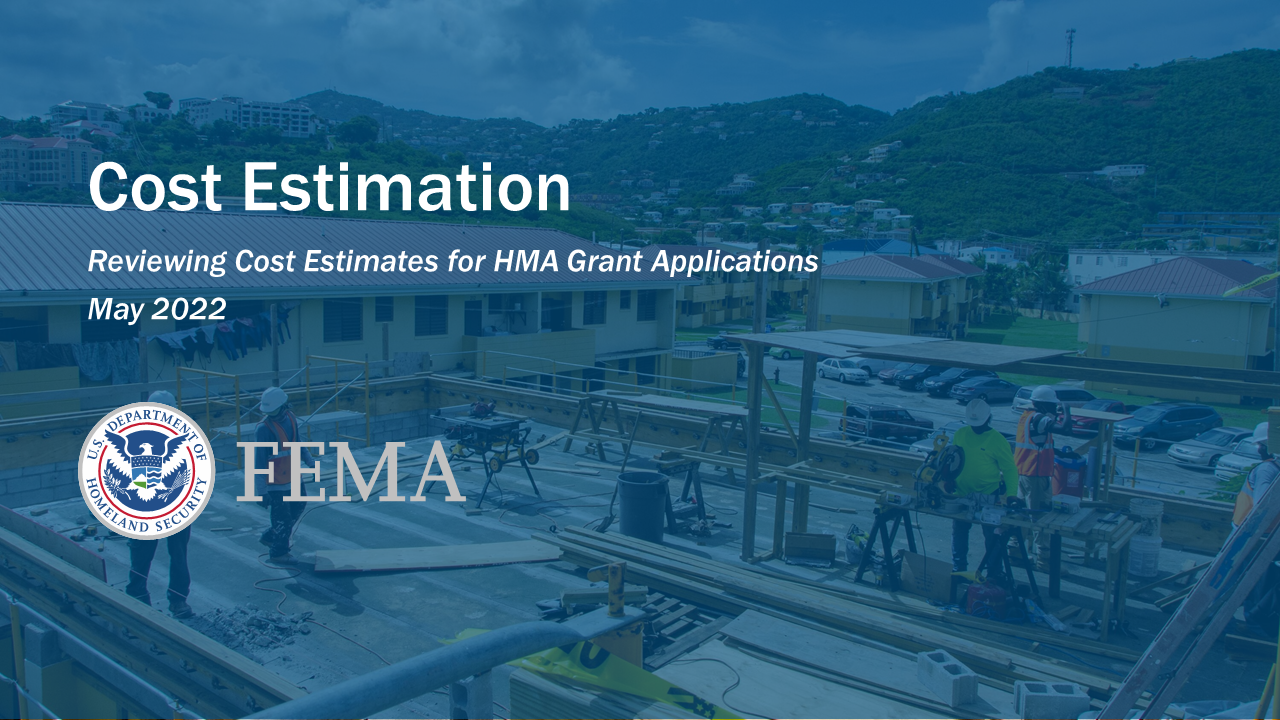 This webinar covers the basics of construction cost estimates for common Hazard Mitigation Assistance (HMA) program project types. It provides a general understanding of the principles of reviewing cost estimates for HMA projects throughout the grant lifecycle and for determining "reasonable costs" as part of each grant application review.
Watch Webinar
Benefit-Cost Analysis 101 (March 31, 2022)
Graphic
This webinar provides an overview of the fundamental concepts of benefit-cost analysis (BCA), with specific instructions on completing a BCA – an HMGP application requirement – using the FEMA BCA Toolkit.
Presenters discuss the:
Components of the BCA
Information needed to complete a BCA
BCA documentation
Best practices and tips for BCAs
Watch Webinar
Nature-Based Solutions (March 17, 2022)
Graphic
This webinar provides an overview of how to incorporate nature-based solutions into mitigation projects, the benefits of these solutions, and examples of successful projects.
Presenters discuss the:
Definition of nature-based solutions
Project types and their benefits
Project Scoping considerations
Examples of successful projects
Watch Webinar
HMGP 101 Program Overview (March 10, 2022)
Graphic
This webinar provides an overview of the Hazard Mitigation Grant Program, including program requirements and how to put together a complete application.
Presenters discuss the:
HMGP program structure
Eligibility criteria
Application components
Application resources
Implementation of an HMGP project
Watch Webinar