Puerto Rico Tropical Storm Dorian (EM-3417-PR)
Incident Period: August 26, 2019 and continuing.
Declaration Date: August 27, 2019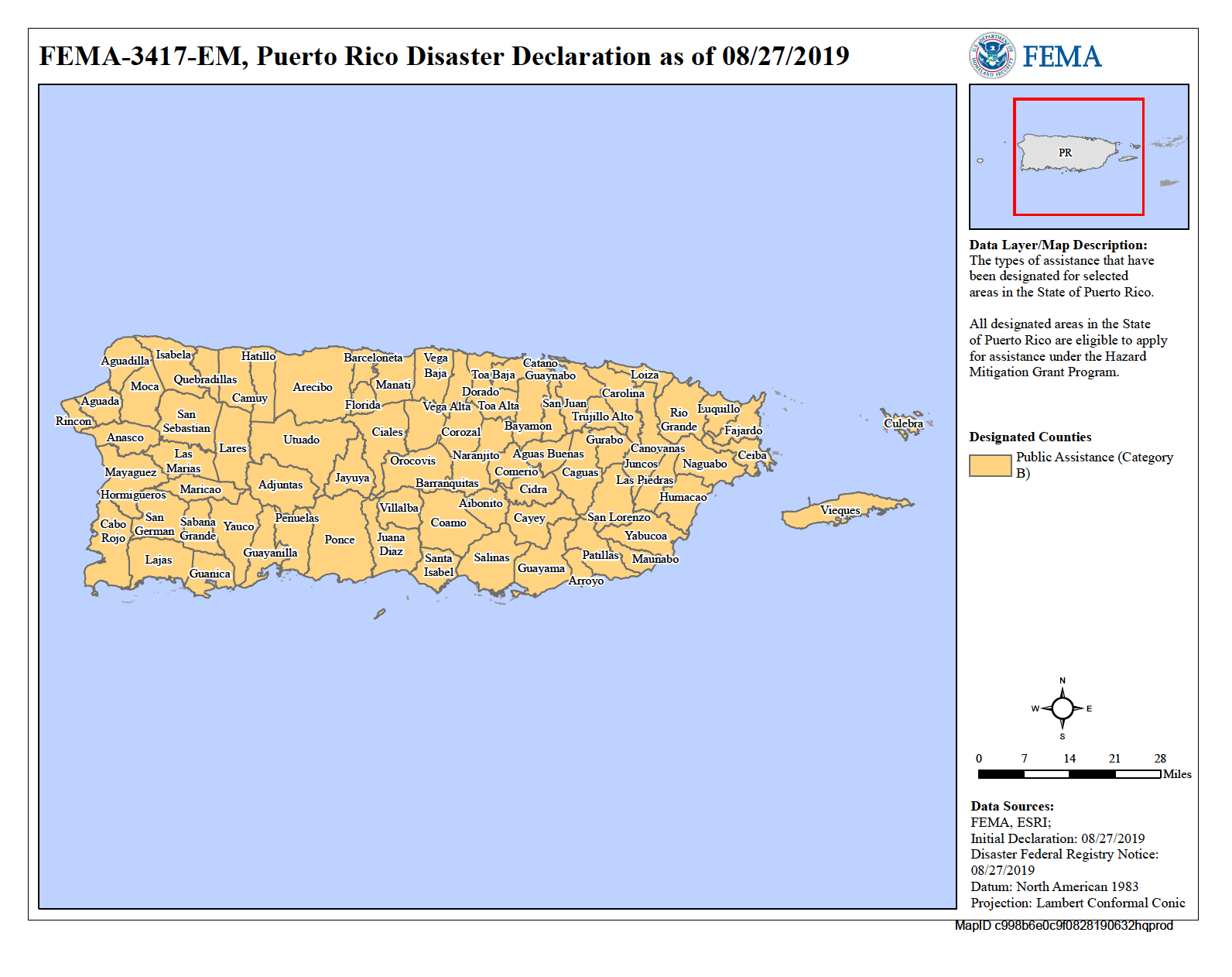 Financial Assistance
If and when financial assistance is approved for this disaster, it will be displayed here. Information is updated every hour.
News and Information
No articles have been tagged with this disaster.
Preliminary Damage Assessment Documents
Last updated September 8, 2020