The IPAWS Technical Support Services Facility (TSSF, formerly known as the IPAWS Lab) is a secure, closed practice and training environment capable of demonstrating alert dissemination to all IPAWS pathways such as the Emergency Alert System, Wireless Emergency Alerts, Non-Weather Emergency Messages, IPAWS All-Hazards Information Feed, and COG (Collaborative Operating Group)-to-COG messaging
The IPAWS TSSF enables public safety officials to gain confidence using IPAWS in this practice and training environment without disseminating messages to the public. Additional purposes of the IPAWS TSSF include alert and warning, functional assessments, alert dissemination validation, training, procedural and process evaluation, and to establish functional requirements.
The IPAWS Technical Support Services Facility is located in National Harbor, Maryland.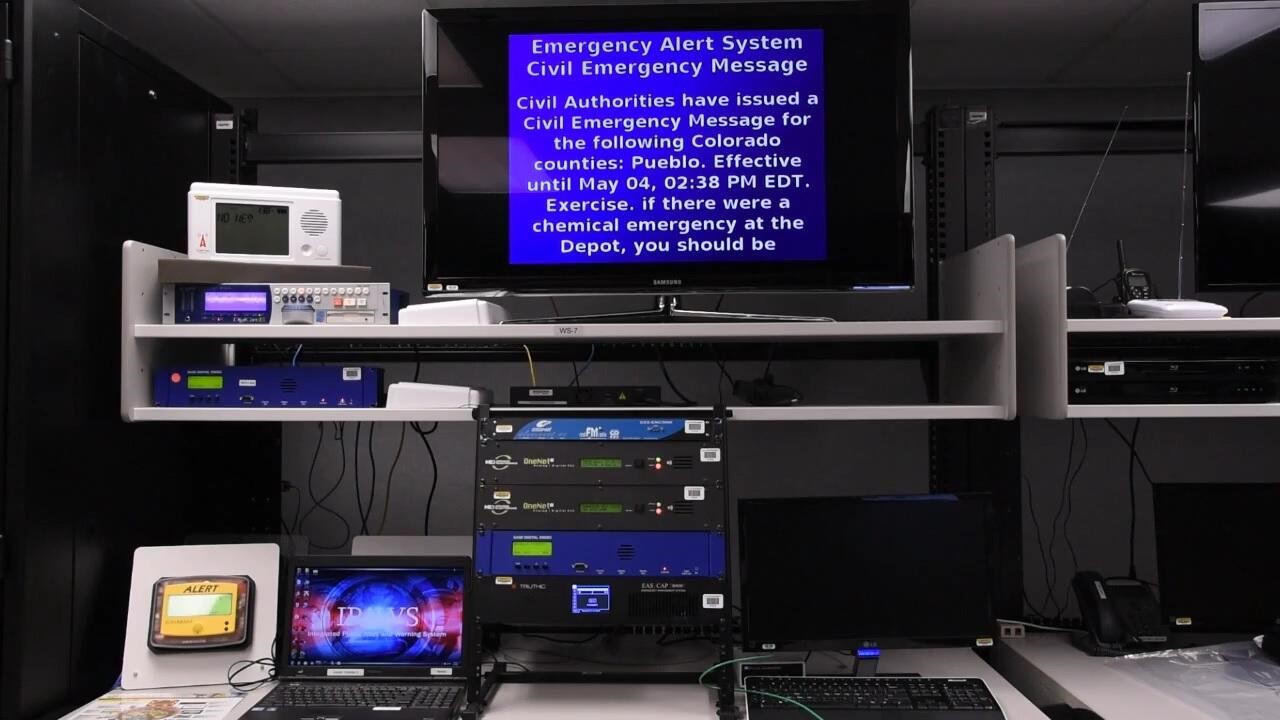 Photograph of equipment at the IPAWS TSSF in National Harbor, Maryland. Devices like these enable Alerting Authorities to see the results of the test messages they send to the IPAWS TSSF.
The IPAWS TSSF may be used to practice and train on-site at the facility, off-site via webinar, or independently using the IPAWS Message Viewer, which is a web interface that interacts with the IPAWS TSSF environment. The viewer enables authorized alerting authorities to obtain alert validation independent of IPAWS TSSF support.
Graphic
Resources
Graphic
Call, toll-free, 1-84-IPAWSLAB or 1-844-729-7522 24 hours a day, 7 days per week, including holidays.