The weather has been getting colder – and that means more than just getting out the winter coat, hat, and gloves.  It also means we're getting close to the holidays and some extra cheer is in the air!  However you celebrate the season, you're probably doing some decorating inside your house, out in the yard, or in your own room!
Putting up lights, candles, and holiday decorations can be a lot of fun.  We have been spending the last few days learning about how to safely put up all our pretty decorations.  You see, more houses tend to be damaged by fires this time of year, and unsafe decorating is often a cause of the fire!  So here is some of what we learned about safe holiday decorating:
1. Lit candles are dangerous and should never be left unattended. If you aren't able to constantly watch candles, you should use lights instead.  Holiday light sets come in so many different colors and shapes and can make any home look cheery.
Or you can use electric candles instead – they look real and you can even find some that are scented!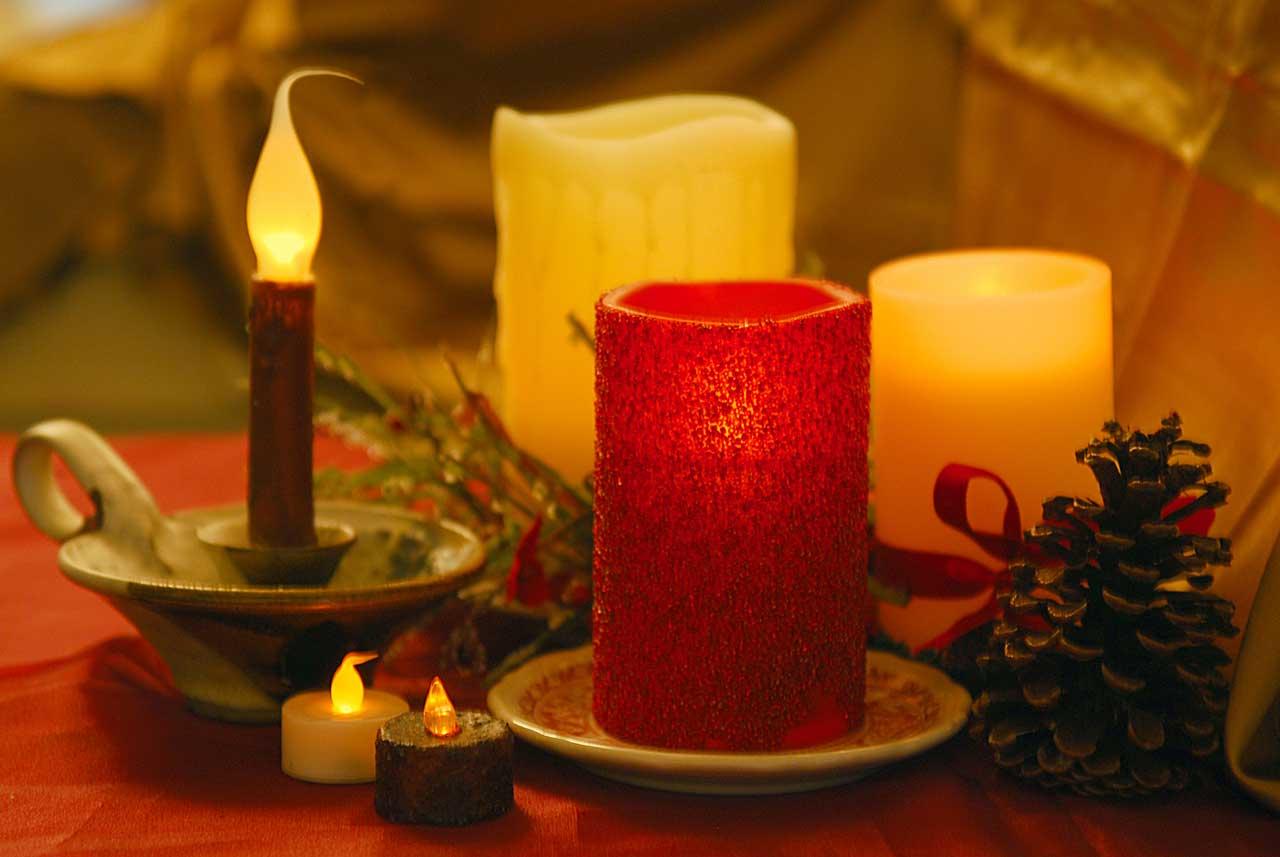 Or if you have candles that give off traditional holiday scents when they are lit, we learned there are ways to still enjoy the holiday aromas without having an open flame.  Here's one way, using a candle warmer:
2. The more lights you use, the more you'll need places to plug them all in.  Make sure you use surge protectors and don't overload your electrical outlets:
3. Decorate with materials that don't catch fire easily.  Look for the decorations that are clearly marked "nonflammable" or "flame-retardant".   We hung a wreath next to our desk that is nonflammable:

4. If your family celebrates Christmas and uses a real (or live) Christmas tree, remember to keep it watered and away from any heat sources like a fireplace or heat vent.  That way it the tree doesn't dry out and accidentally catch on fire.
5. Don't block exits as you put up decorations.  In the event of a fire, people need to have ways to easily exit the room and get outside to safety.
If you're looking for more fire safety tips, check out the U.S. Fire Administration website. They have a bunch of ways you can keep your home safer from fires during the cold winter months.   
We wish you and your family a very happy and safe holiday season!!